Ketamine has arrived at Ventura's hometown clinic.
A great rediscovery of modern medicine is Ketamine's efficacy
(70% success rate) in treating major depression.
Right here, right now. Ketamine.
A fast acting new alternative for those suffering from debilitating depression.
Feel better. Get better.
Non-invasive, outpatient treatment.
Relief within minutes to hours.
Lasting benefits with practically zero side-effects.
Gonna be OK.
Ketamine is a compelling option if you are still suffering from major depression
even after trying more traditional treatments.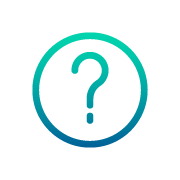 What is Ketamine?
Since the 1960's, Ketamine has been used safely as an anesthetic for a variety of medical purposes for both children and adults. More recently, Ketamine was rediscovered as an efficacious and rapid-acting medication for treating major depression, bipolar depression, anxiety, post-traumatic stress disorder, chronic pain and other mood and mental health disorders.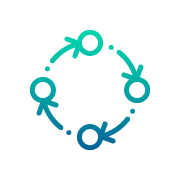 How does Ketamine work?
Ketamine is an NMDA receptor blocker. Through an elaborate pathway, it allows for neuroplasticity and regeneration in areas of the brain responsible for emotions and higher cognitive abilities. It heals and enables new neural connections where they were previously broken by chronic depression.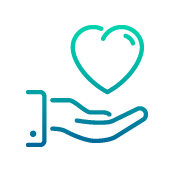 What is the experience like?
Within a few moments of the introduction of Ketamine, patients often feel a tingling sensation on their lips or arms and legs. This is a normal reaction. Ketamine initially creates a "dissociative" state which could be unsettling, but ultimately described by most as being relaxing.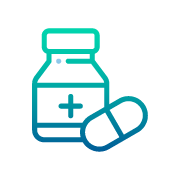 How is it administered?
The Ventura Ketamine Center promotes less invasive intranasal and intramuscular methods of giving Ketamine to patients. Ordinarily administered twice a week for four (4) weeks, it may be followed by a once weekly or every other week treatment as an ongoing maintenance.
Ketamine treatments at Ventura's trusted hometown clinic
The Ventura Ketamine Center is now OPEN, right here at Dr. Lee Mendiola and Associates, home as well to the TMS Center of Ventura.
We are an accredited Sparavato™ Treatment Center carrying the FDA-approved Esketamine administered intranasally as part of a well-defined strategy for a patient's healing.
At Dr. Mendiola and Associates, we are committed to providing all the most effective treatment options for major depression disorder and other mental health conditions.
We're a Wellspring of Hope serving the Ventura County area since 2000. Welcome.


A partnership and a process.
Getting treatment for mental health issues is a team effort. By working with your doctor, you can take control to find the
approach that is most appropriate for your needs.
Get in touch for a comprehensive evaluation to see if Ketamine treatments are right for you.
Dr. Mendiola is Ventura's trusted hometown doctor, caring for its residents and neighboring counties' since 2000.
He completed his psychiatry residency at the Cleveland Clinic Foundation in Ohio, his advanced TMS Fellowship at Duke University Medical Center, and is dual-certified by the American Board of Psychiatry and Neurology and the National Board of Medical Examiners.
1752 S. Victoria Avenue, Suite #250 Ventura, CA 93003.